2019 GMC Acadia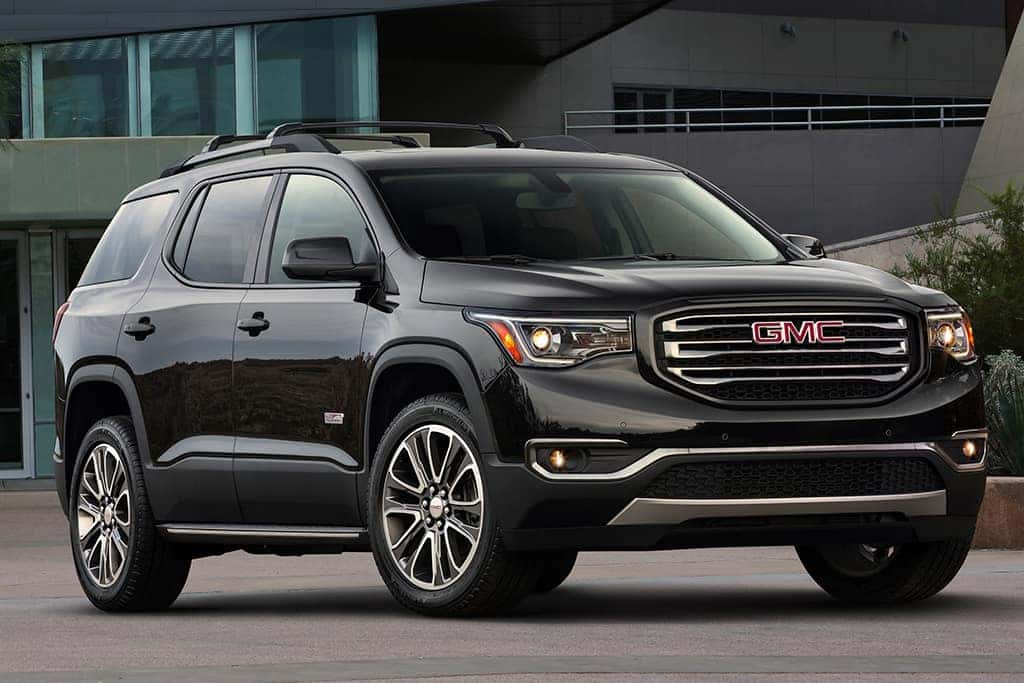 The Boss of Family Vehicles
Family vehicles these days come in all shapes and sizes. Some small cars even market themselves as a family vehicle and if you have ever tried to put the entire family within one of these small cars and take a road trip, you quickly understand that the notion is almost laughable. Families need room to move and grow. GMC understands this like no other company and they have made it their mission to make the family vehicle a true family style mode of transportation. 2019 GMC Acadia is the culmination of the notion that a family vehicle should be more about the family.
Space Where It Counts
Families do not come in a one size fits all capacity. Some are small while others are quite large and when shopping for a family vehicle, you may be at a loss to find an adequate vehicle with enough space for everyone. Even if your family is currently not as large as some, you need to make an allowance for your family to grow. The standard 5 seat capacity vehicles may not be sufficient for a growing family and when you need more space, the 2019 GMC Acadia has you covered.
The 2019 GMC Acadia was designed to fit many families with size being a non-issue. Should you desire to have all the seating space within the vehicle you can fit 6 full grown adults with absolutely no trouble. If your family is still in its growing phase and you only have two current children, you can conveniently fold away the third-row seat to increase the already ample cargo area. The 2019 GMC Acadia is designed to grow with your family, so even if your one child turns into quite a few, you will not have to update the vehicle.
Features that Matter
The family road trip is a time-honored tradition that has been a part of American family life since the first automobile rolled off the assembly line. We are a people that loves to travel and traveling by car gives us the opportunity to take things at a slower pace and see America in a way that traveling by air cannot afford. Although we love to take road trips with the family, they can be quite unnerving if the family does not remain entertained the entire journey. The 2019 GMC Acadia was designed to allow for all to have the entertainment they need throughout the trip.
There was a time where entertaining the kids was as easy as playing a road trip game or giving them a piece of paper to draw on. With the increase in technology however, those times are quickly fleeting. Kids these days are more entertained with their technologically advanced devices than with simple games and these devices often require two things, internet access and power. Power is usually easily achieved with most newer vehicles equipped with convenient USB ports however some vehicles only have one or two which can be a nightmare if more than two devices need power at one time. The 2019 GMC Acadia comes with 5 USB ports placed throughout the vehicle so no one ever has to be without power. It also comes with 4G LTE Wi-Fi so you never have to be without an internet connection either. The 2019 GMC Acadia is designed with all family members in mind.
Safety Too
A family vehicle is not worth its weight in parts if it does not protect the occupants within. The 2019 GMC Acadia was truly designed for everyone's safety with many of the safety features you would expect along with some highly advanced systems that prevent an accident from occurring. Blind spot alert gives you a heads up when someone may be in your blind spot and rear cross traffic alert makes backing out of a parking space a lot safer. With the safety features found within the 2019 GMC Acadia, you need not worry about your ability to keep your family safe and secure at all times.
Are you looking for your next new family vehicle? Come see us.
Your family is your most prized possession. You never want to put them into a vehicle that you do not trust. Here at Bill Delord Cadillac Buick GMC we are known for selling quality vehicles at competitive prices. We have an excellent reputation throughout the Dayton, Cincinnati, Middletown, Xenia, Wilmington, and Hamilton areas. We want to extend an invitation to you today to come see how we do business. We do not just want to sell you a vehicle you will love. We want to build a relationship with you to where you want to come back each time you choose to purchase a new vehicle. Give us the opportunity to show off our professionalism. Come see us today. We look forward to seeing you soon.